How do you compare to Kirkus Reviews, Clarion Reviews and other traditional review services?
-Focus
BestThrillers.com is the only specialized service focused 100% on the thriller and mystery genres, and all our reviews are intended to help connect your books to fans that will enjoy them.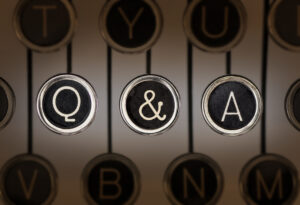 -Value to Authors
Authors depend on reviews to maximize sales across all book marketing promotions. That's why we deliver a "money quote" for every review, and we put that at the top of reviews, not buried under hundreds of words of academic discourse. Our authors routinely put those money quotes and other quotes from our reviews on their email marketing campaigns, Amazon book pages, website and elsewhere.
-Digital Market
Today's readers are more influenced by digital media than they are by print magazines and libraries. That's why we publish to our commuddddddnity of 20,000+ social media followers and a growing email list.
-Price
Compare our prices to competing services, which typically range between $400-500 per review.
How does the review process work?
Within three business days after payment, we will review your submission. If it is accepted, we will send you an email confirming our delivery schedule. Then, once we are finished reading your book and crafting your review, we'll send it to you to make sure that it is accurate. Once you verify accuracy, we will schedule your book for review. We also work with you on publication dates, particularly if your book is not yet for sale.
How much of the review will be summary content?
To appear to mystery and thriller fans, your story simply has to sound as exciting as possible, as quickly as possible. Thus, ample summarization of the genre, style, characters and plot are required to put the review in context and make it appealing. However, we make every effort not to give away spoilers or other details in the process. As a bonus, many authors prefer our plot summary to the one they have written, and end up using it as their new book marketing copy.
Can you guarantee that my review order will be accepted?
Unfortunately, we can't review all the books submitted to us. Our top priority is ensuring that we can continue to deliver top-level recommendations to readers, and that drives all of our decisions. If we don't accept your review request, we will refund your money promptly.
What if my review is negative?
Because our goal is to connect mystery and thriller fans to eBooks they'll love, we pre-screen books prior to acceptance. In addition, our reviewers attempt to put themselves in the mindset of your target audience – not held to the standards of other genres. With that said, we still occasionally review books that we can't recommend. If our review is negative, or should you otherwise disagree with it, you may request to keep it private (non-published).
Do you ever revise reviews?
We are always willing to make revisions for the sake of accuracy, but our opinions are non-negotiable. Should you disagree with our review, you may request to keep the review private (non-published).
I'm a publisher or book publicist – will you work with me, or do you only work directly with authors?
Yes! We gladly work with publishers and publicists all the time, but please don't send us press releases. Those go straight into the trash.
How do you decide which reviews end up in your "Best of" blog posts?
Inclusion in our "Best of" lists is entirely at the discretion of the editors. We love nothing more than when newcomers or under-the-radar novelists make the grade. Should yours land on one of our popular lists, we'll definitely let you know so you that you can use it for additional marketing purposes.