The reigning master of suspense is the author of more than 50 books, all of which have been international bestsellers. Carrie. It. Pet Cemetery. Misery. Thinner. All instant classics, and yet King's craft seems to sweeten with age, with King still churning out some of his best work in recent years.
I'm making it my personal mission to read every Stephen King novel published since the year 2000, which given King's propensity for very long books lately, and lots of them, is a far bigger job than you might imagine. It is, however, immensely rewarding. Compared to King's work from earlier decades, his style is unquestionably more character-driven and less focused on the paranormal.
Without further ado, here's how I rank King's work since the year 2001. This list will be updated continuously as I finish each successive book.
#1 – 11/22/63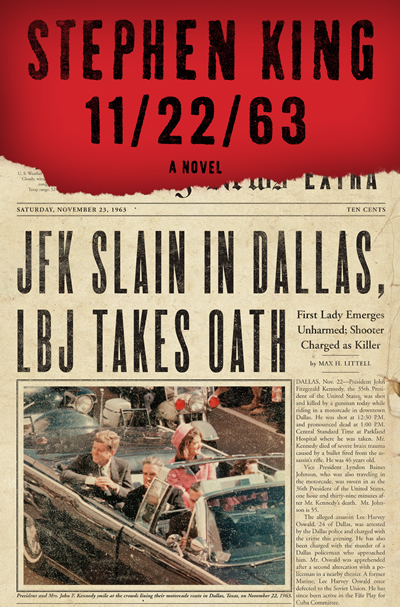 Weighing in at around 1,000 pages, King's masterpiece is a historical thriller, crime novel and time-travel fantasy in one essential read. This happens to not only be our favorite King novel of this century, but of all time. (It has also been developed into a mini-series starring James Franco). 
On November 22, 1963, three shots rang out in Dallas, President Kennedy died, and the world changed. What if you could change it back? Stephen King's heart-stoppingly dramatic new novel is about a man who travels back in time to prevent the JFK assassination—a thousand page tour de force.
King sweeps readers back in time to another moment—a real life moment—when everything went wrong: the JFK assassination. And in the process, he introduces readers to a character who has the power to change the course of history.
#2 – Finders Keepers
A more-than worthy follow-up to King's Mr. Mercedes, Finders Keepers is an intense, addictive and even touching morality tale.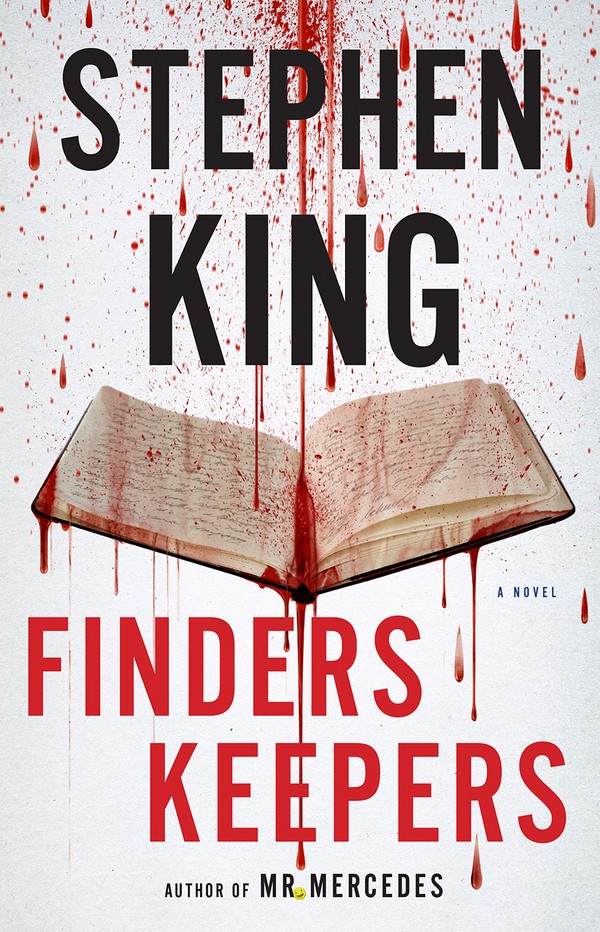 Those who fell in love with Retired Detective Bill Hodges in King's previous outing will do so all over again.
Finders Keepers Stephen KingFinders Keepers begins with the tragic story of John Rothstein, an iconic author who created a famous character, Jimmy Gold, but who hasn't published a book for decades (he seems obviously modeled after JD Salinger).
Morris Bellamy is livid, not just because Rothstein has stopped providing books, but because the nonconformist Jimmy Gold has sold out for a career in advertising.
Morris kills Rothstein and empties his safe of cash, yes, but the real treasure is a trove of notebooks containing at least one more Gold novel.
Morris hides the money and the notebooks, and then he is locked away for another crime.
#3 – Under the Dome
Made into a TV series, Under the Dome begins on an entirely normal, beautiful fall day in Chester's Mill, Maine, the town is inexplicably and suddenly sealed off from the rest of the world by an invisible force field.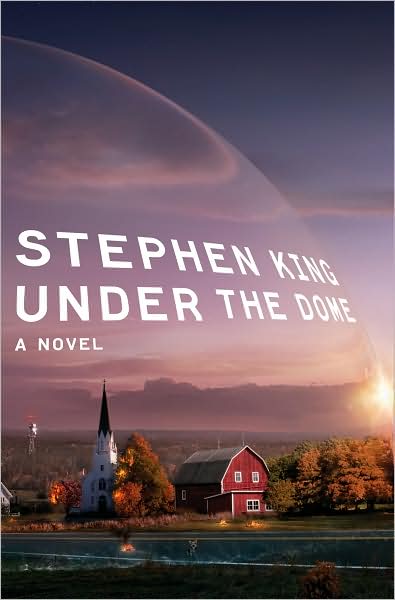 Planes crash into it and fall from the sky in flaming wreckage, a gardener's hand is severed as "the dome" comes down on it, people running errands in the neighboring town are divided from their families, and cars explode on impact. No one can fathom what this barrier is, where it came from, and when — or if — it will go away.
Dale Barbara, Iraq vet and now a short-order cook, finds himself teamed with a few intrepid citizens — town newspaper owner Julia Shumway, a physician's assistant at the hospital, a select-woman, and three brave kids. Against them stands Big Jim Rennie, a politician who will stop at nothing — even murder — to hold the reins of power, and his son, who is keeping a horrible secret in a dark pantry. But their main adversary is the Dome itself.
Because time isn't just short. It's running out.
#4 – Mr. Mercedes
In a mega-stakes, high-suspense race against time, three of the most unlikely and compelling heroes Stephen King has ever created try to stop a lone killer from blowing up thousands.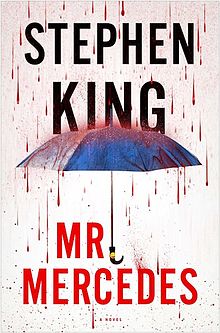 In the frigid pre-dawn hours, in a distressed Midwestern city, hundreds of desperate unemployed folks are lined up for a spot at a job fair.
Without warning, a lone driver plows through the crowd in a stolen Mercedes, running over the innocent, backing up, and charging again.
Eight people are killed; fifteen are wounded. The killer escapes.
In another part of town, months later, a retired cop named Bill Hodges is still haunted by the unsolved crime.
When he gets a crazed letter from someone who self-identifies as the "perk" and threatens an even more diabolical attack, Hodges wakes up from his depressed and vacant retirement, hell-bent on preventing another tragedy.
#5 – Revival
In a small New England town, over half a century ago, a shadow falls over a small boy playing with his toy soldiers. Jamie Morton looks up to see a striking man, the new minister.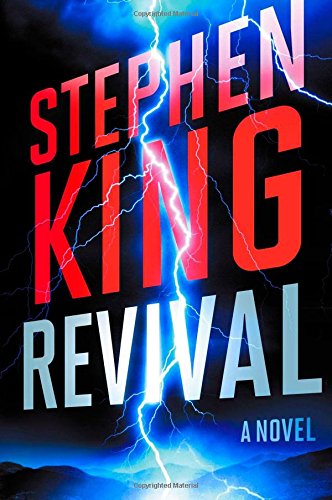 Charles Jacobs, along with his beautiful wife, will transform the local church. The men and boys are all a bit in love with Mrs. Jacobs; the women and girls feel the same about Reverend Jacobs—including Jamie's mother and beloved sister, Claire.
With Jamie, the Reverend shares a deeper bond based on a secret obsession. When tragedy strikes the Jacobs family, this charismatic preacher curses God, mocks all religious belief, and is banished from the shocked town.
Jamie has demons of his own. Wed to his guitar from the age of thirteen, he plays in bands across the country, living the nomadic lifestyle of bar-band rock and roll while fleeing from his family's horrific loss. In his mid-thirties—addicted to heroin, stranded, desperate—Jamie meets Charles Jacobs again, with profound consequences for both men.
Their bond becomes a pact beyond even the Devil's devising, and Jamie discovers that the word "revival" has many meanings.
#6 – Joyland (Hard Case Crime)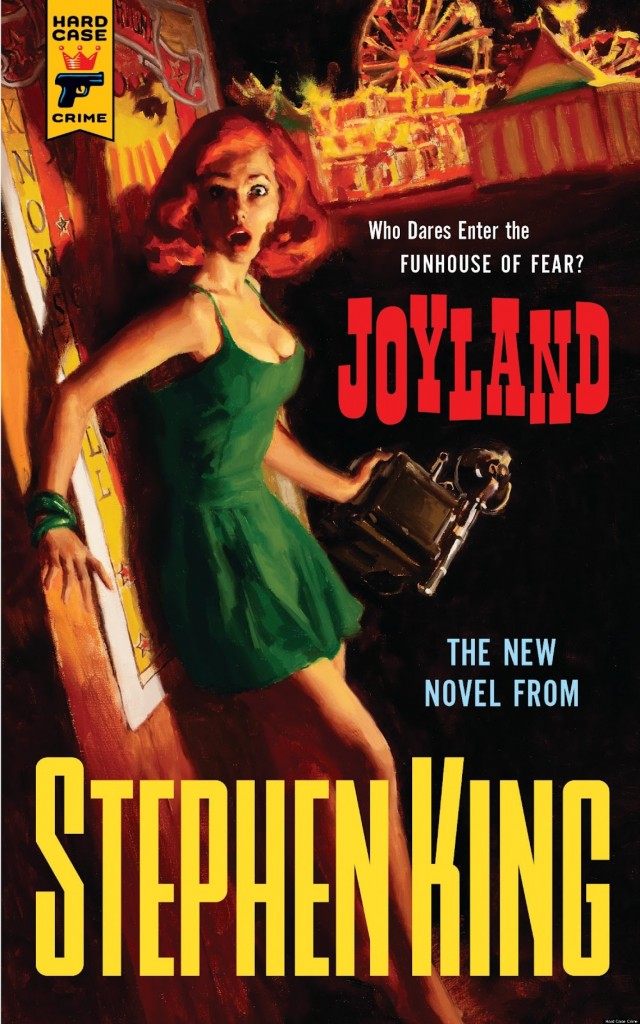 King's pulpy crime novel is a slight departure in style from King's normal fare, and feels decidedly "light" compared to the sheer tonnage-per-novel King has churned out since the turn of the century.
Like all King books, however, Joyland is full of characters that you can't help but root for.
Set in a small-town North Carolina amusement park in 1973, Joyland tells the story of the summer in which college student Devin Jones comes to work as a carny, and confronts the legacy of a vicious murder, the fate of a dying child, and the ways both will change his life forever.
Fans of King's earlier work looking for lots of paranormal flavor may be disappointed. Despite its pulpy exterior, this is a love story that's long on suspense and short on action.
#7 – Duma Key
Duma Key's plot is an enticing one: after a wildly successful entrepreneur loses a limb in a horrific accident, he takes up painting as a way to stave off suicidal depression.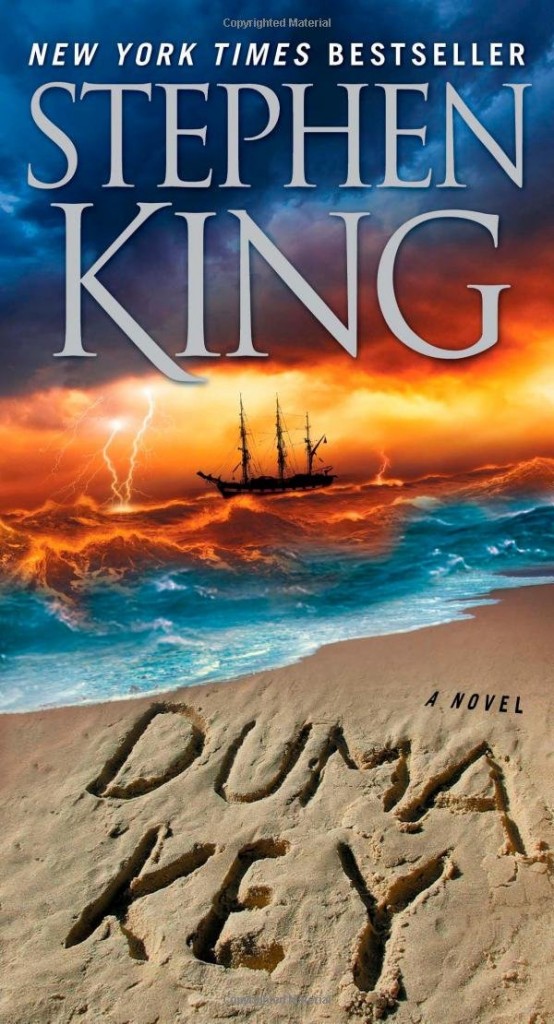 In the process, he discovers that his paintings reveal things that others cannot see, including events that may happen in the future. But the future is dangerous, and attempts to control it may do more harm than good.
As in all King's books in recent years, the depth of characterization is simply superb, and the plot unpredictable and exciting.
Unlike his best work (Finders Keepers, 11/22/63, etc) from this period, however, a great deal of time is spent fleshing out secondary characters. At times, this drags down the pacing and plot.
Nevertheless, Duma Key is still not to be missed for any true King fan.
Bonus points for the Duma Key audio book, which is narrated by Mad Men's John Slattery!