The Bottom Line: For fans of The Girl in Cabin 13, The Fear of Winter is an emotionally resonant, atmospheric thriller that simmers with a highly memorable investigation en route to an unforgettable crescendo.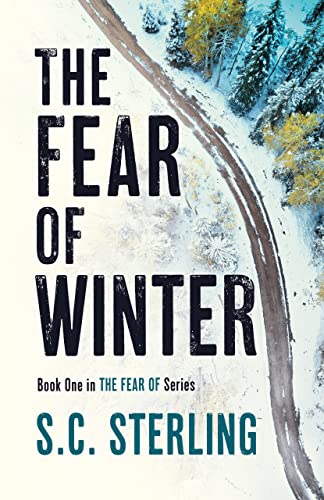 Grand County, Colorado, consists of 1800 square miles of sprawling mountainous terrain. At any time, there are at least two dozen missing people in the county. Most are hikers or skiers. And then there are a few who mysteriously vanish, like college dropout Megan Floyd.
Tom Floyd has devoted his life to finding his daughter, who disappeared one day after failing to come home after work. The Fear of Winter is a slow-burning procedural in which Tom – a year after the police turn up no leads in Megan's case – turns to a private investigator, Marshall York and his assistant, Hannah.
In the early going, author S.C. Sterling creates a world that feels almost unbearably bleak and oppressive. Every moment spent with Tom – a fatal collision with a deer in a snowstorm, a conversation recounting every memorized detail of the day Lisa disappeared – is fraught with despair. Grief and quiet desperation has eroded his marriage and personal life beyond salvation. For better or worse, Tom's counterparts are nearly as tortured. Hanna cuts herself on bad days – and counts the days in between when she doesn't. Her charismatic boss, Marshall, snorts OxyContin to dull his emotional pain.
The lengths Marshall will go to in order to prove out his plausible theories about Megan's disappearance give the book serious bite. His tenacity is compelling, and tense interactions with locals, which invariably piece together a second life long hidden from Megan's parents, are the source of heady tension that grows more palpable as the story goes on. Throughout, Sterling's hard-hitting prose is something to be savored, and those who come along for the ride will be rewarded with an ending that feels like a fever breaking.